Join us for our August Knit Along (KAL) - we're knitting the Ambershore Shawl!
Join us in August for our Ambershore Shawl KAL!
What's a KAL? It's a Knit Along where we start a project together as a group on a set date, and we attempt to finish it for a set date. It's not a race, but a way to keep on track and finish a project (for once!).
This KAL will start on August 1st at 11am and finish on August 31st at 11am.
To participate, you'll need to sign up (follow the link here ), that way we can let you know about prizes, daily challenges, and more!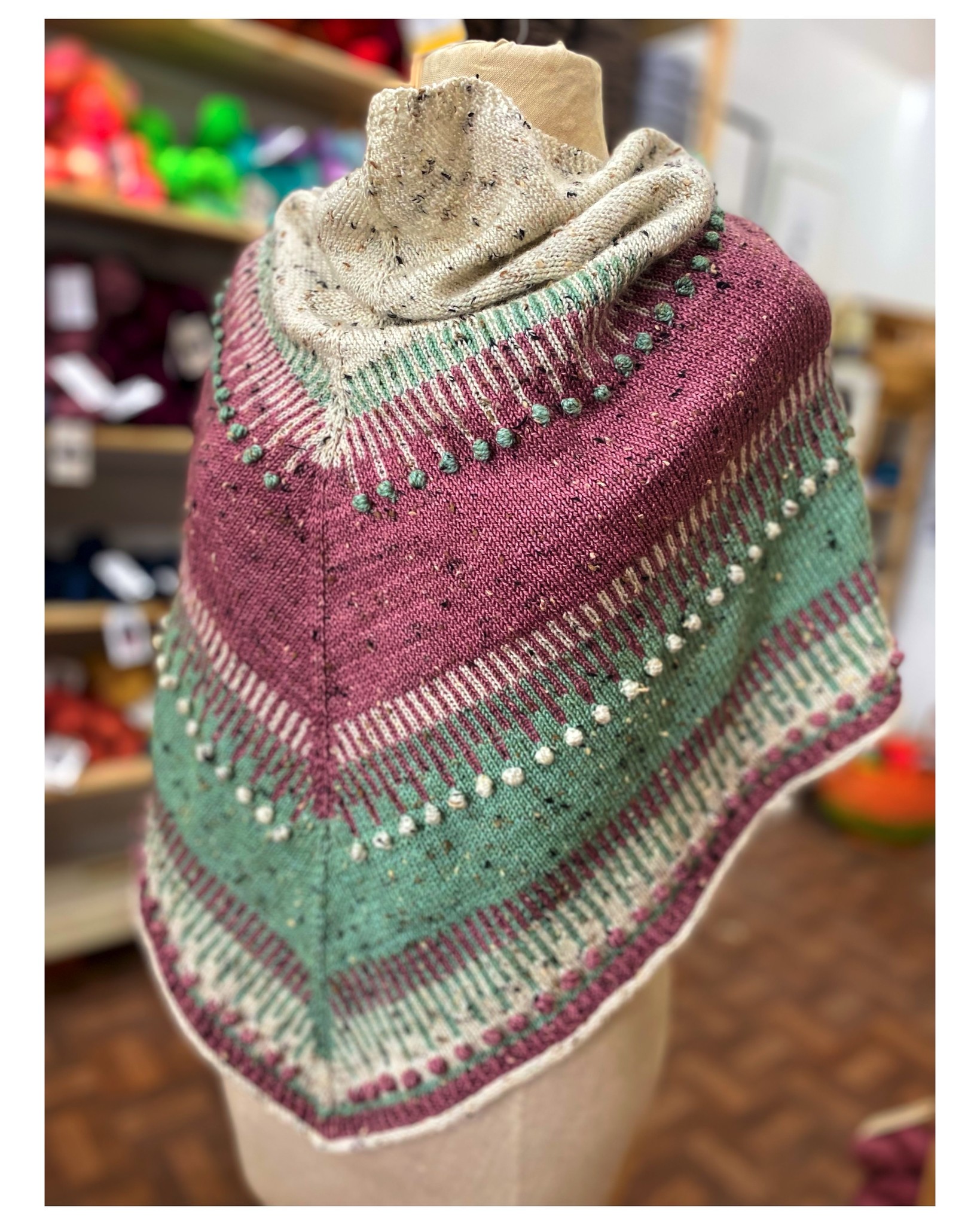 What will you need?
You will need 3 skeins (100g each) of yarn of contrasting colours, in fingering weight. We have so many options, but here are a few of our favourites!
ArtYarns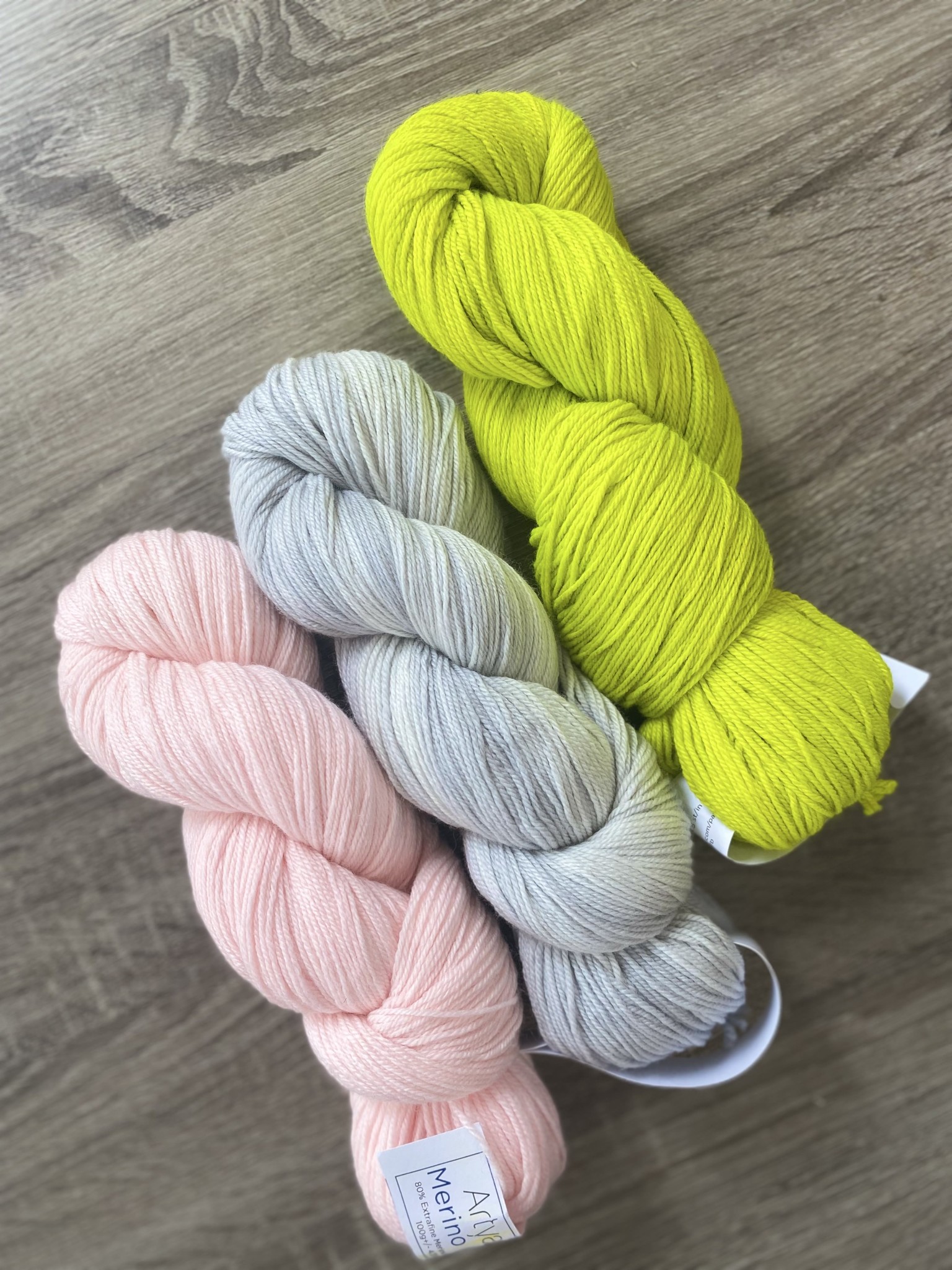 Arts Textiles Temiscouata, Emily C Gillies, Artyarns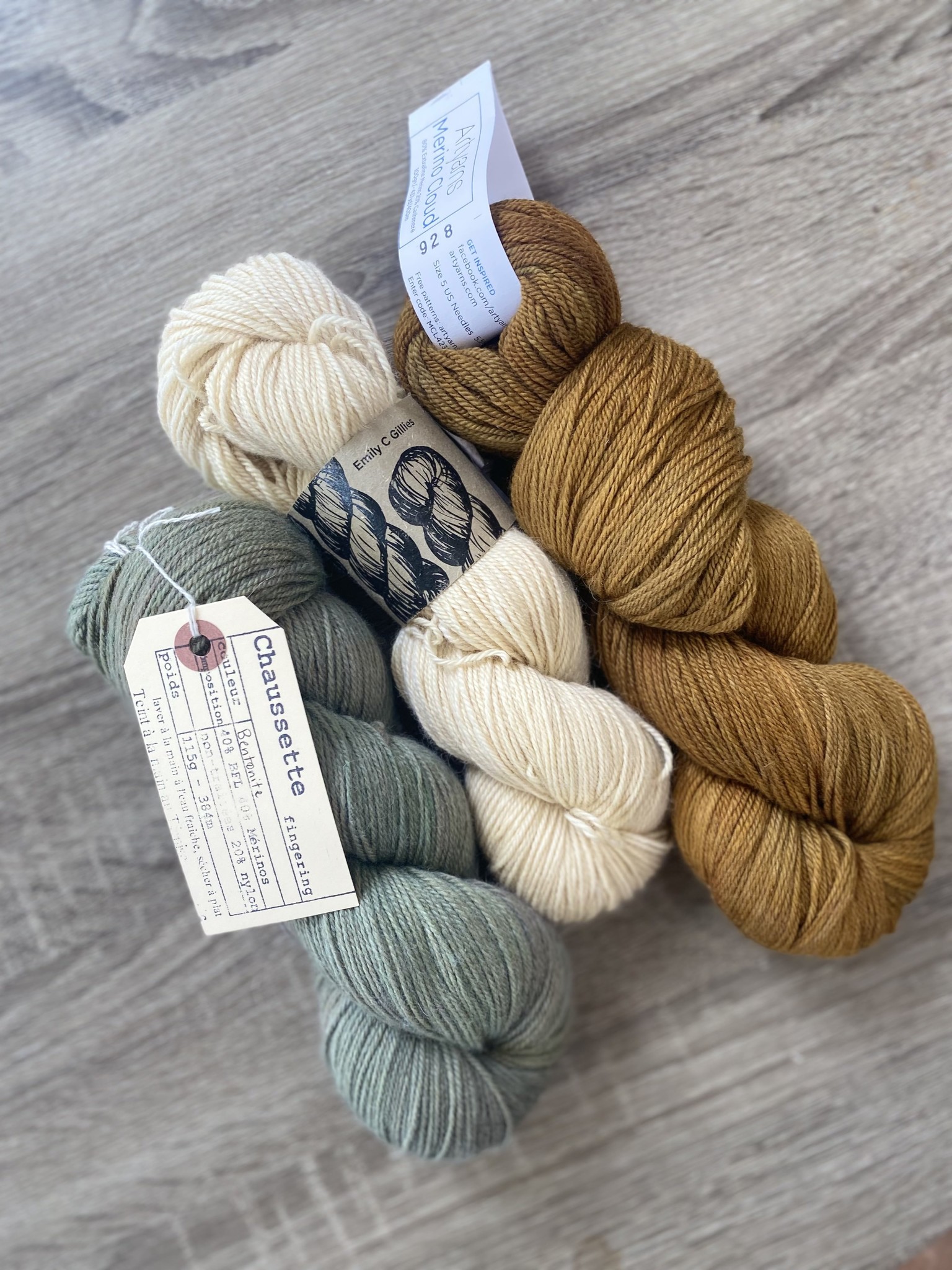 Artyarns, The Wandering Flock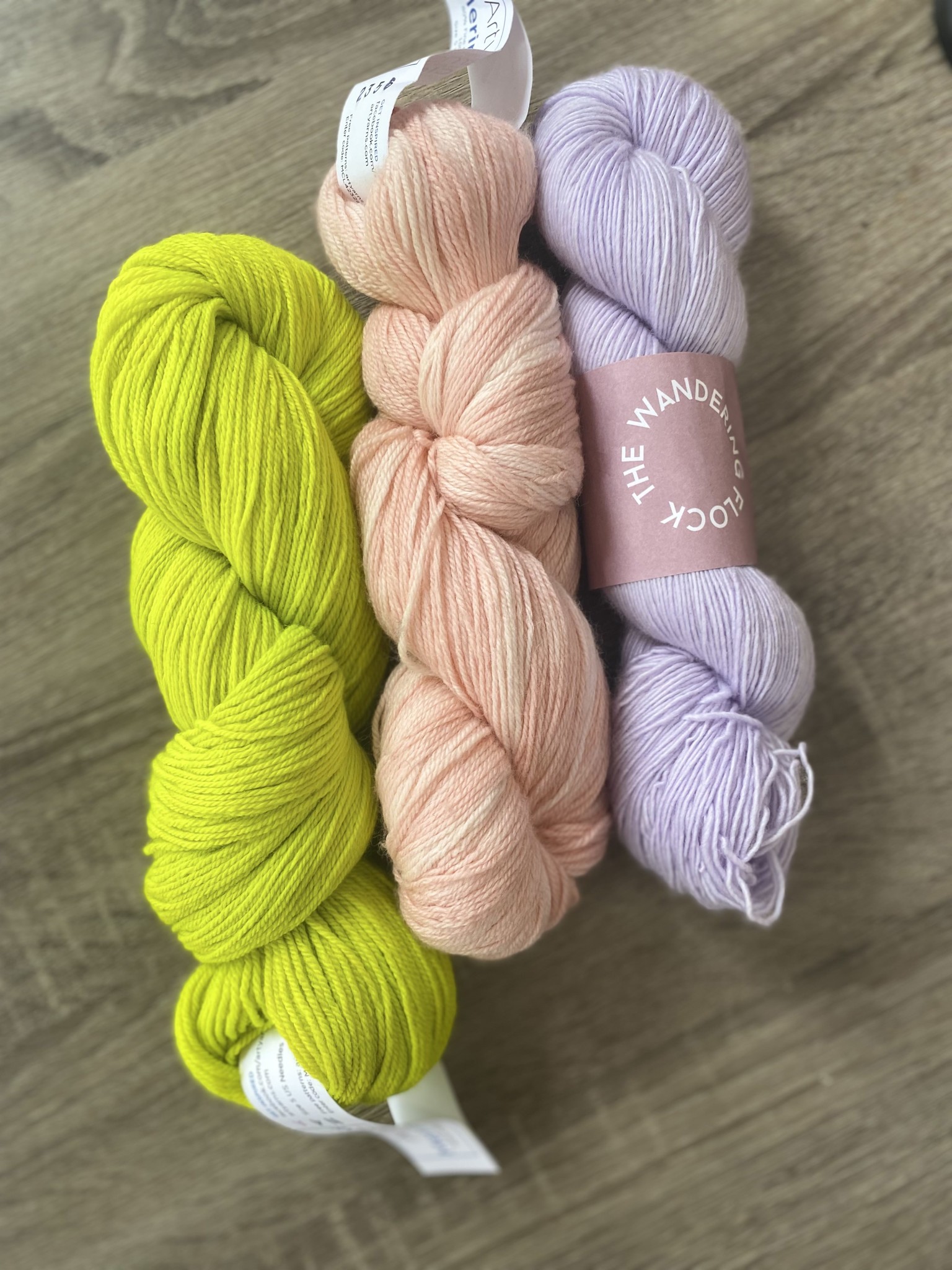 Artyarns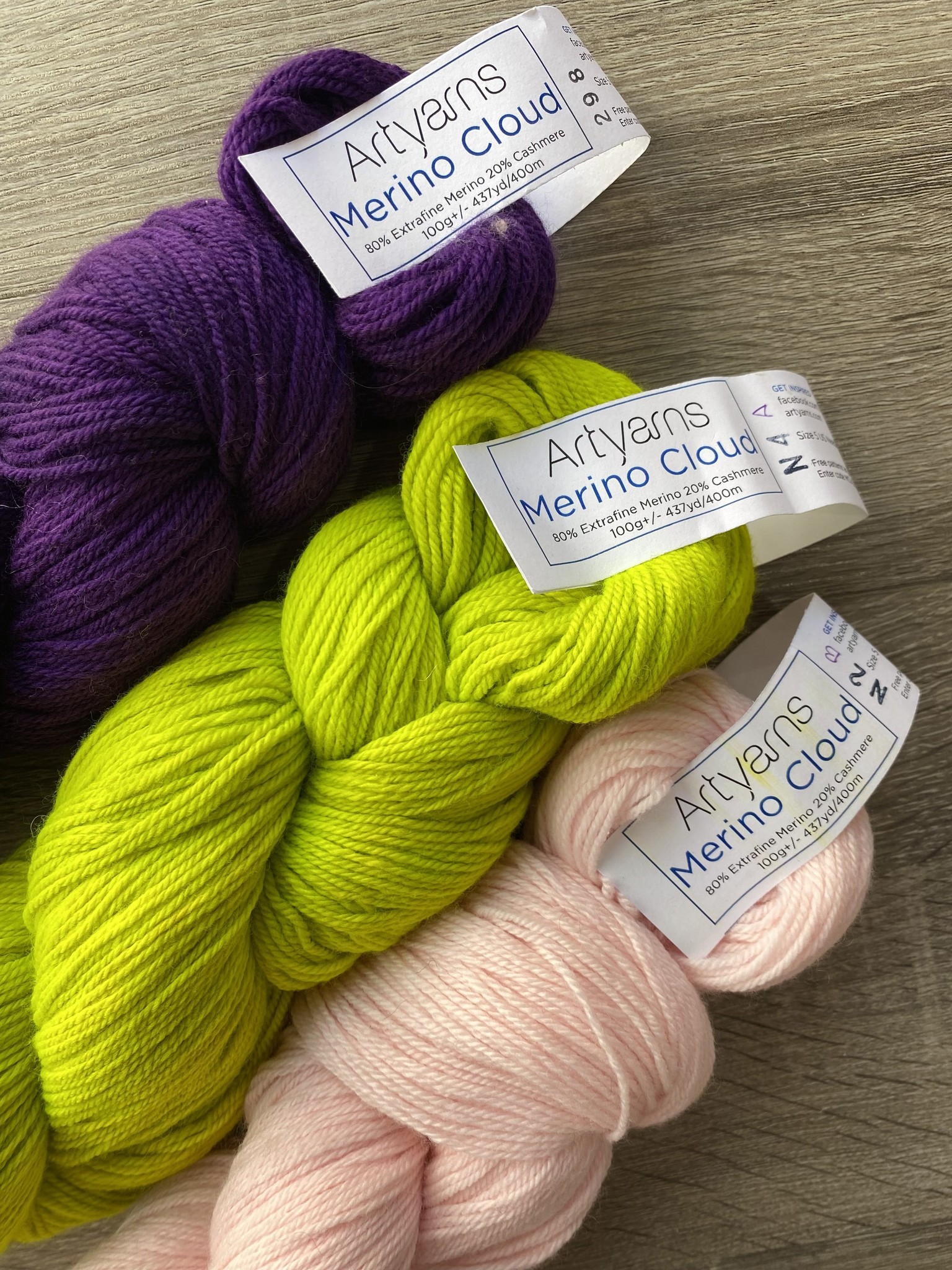 The Vacationer - Woolerton Estate Yarns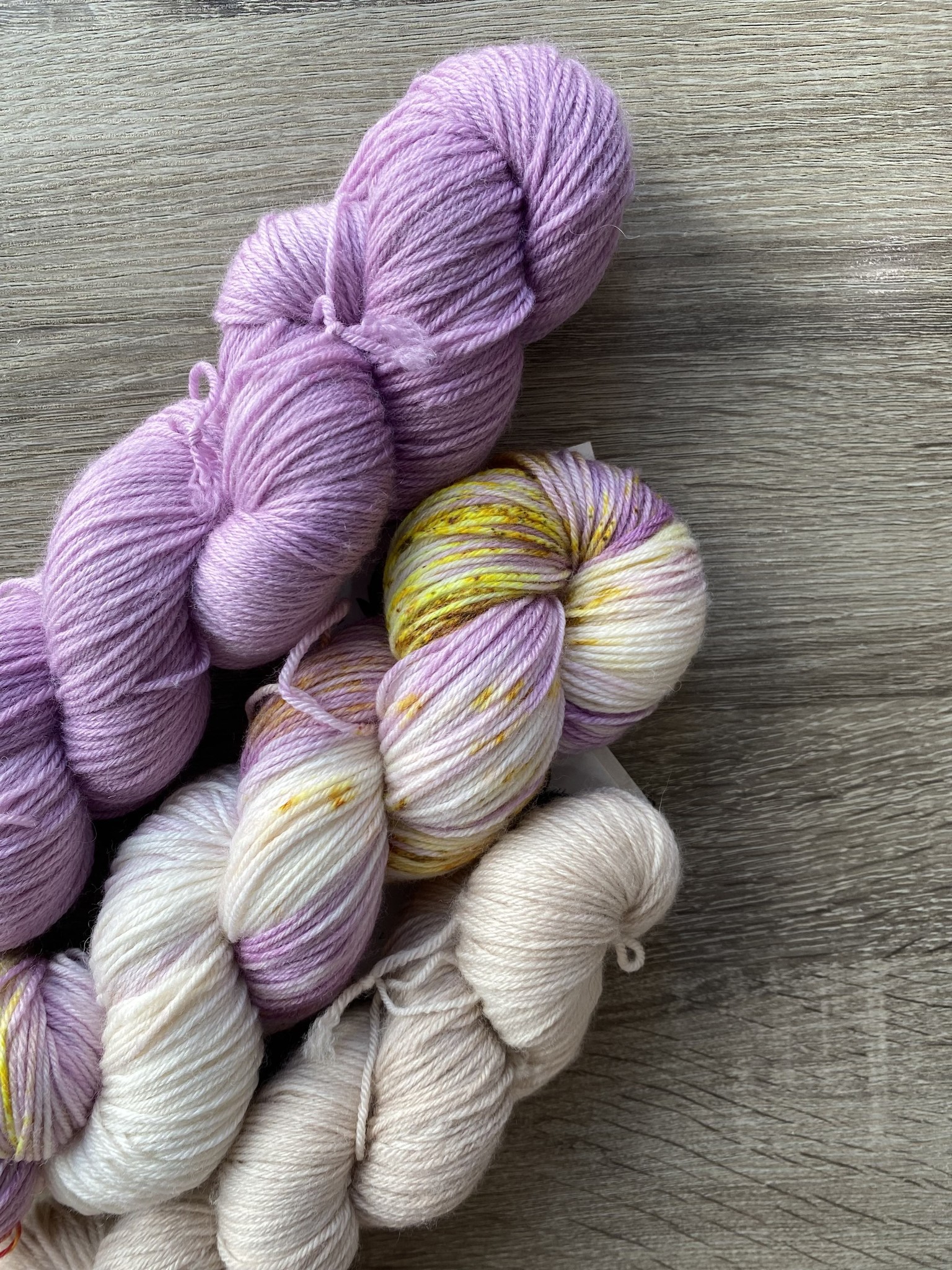 Rockin' Sox - Feisty Fibres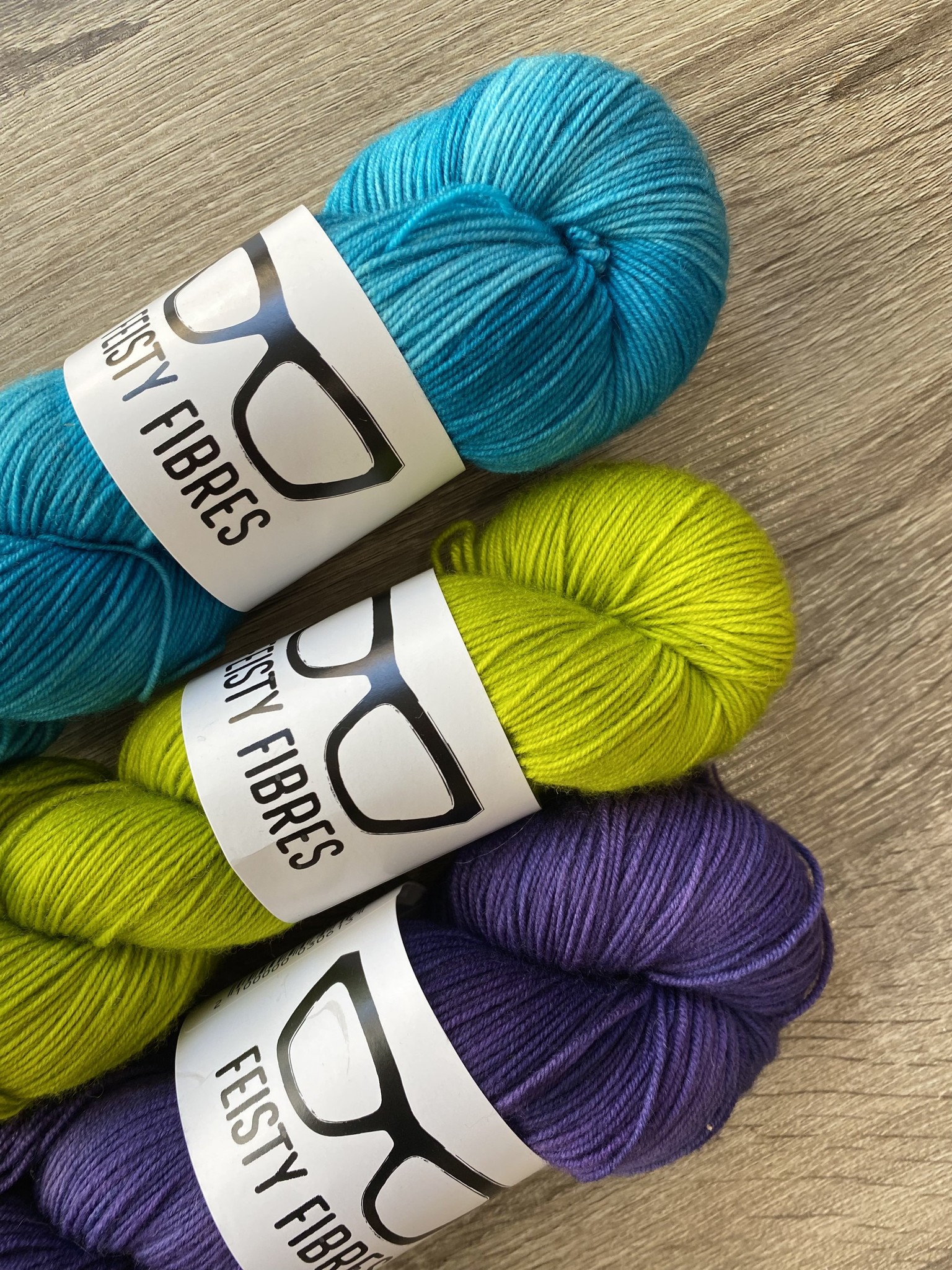 Rockin' Sox - Feisty Fibres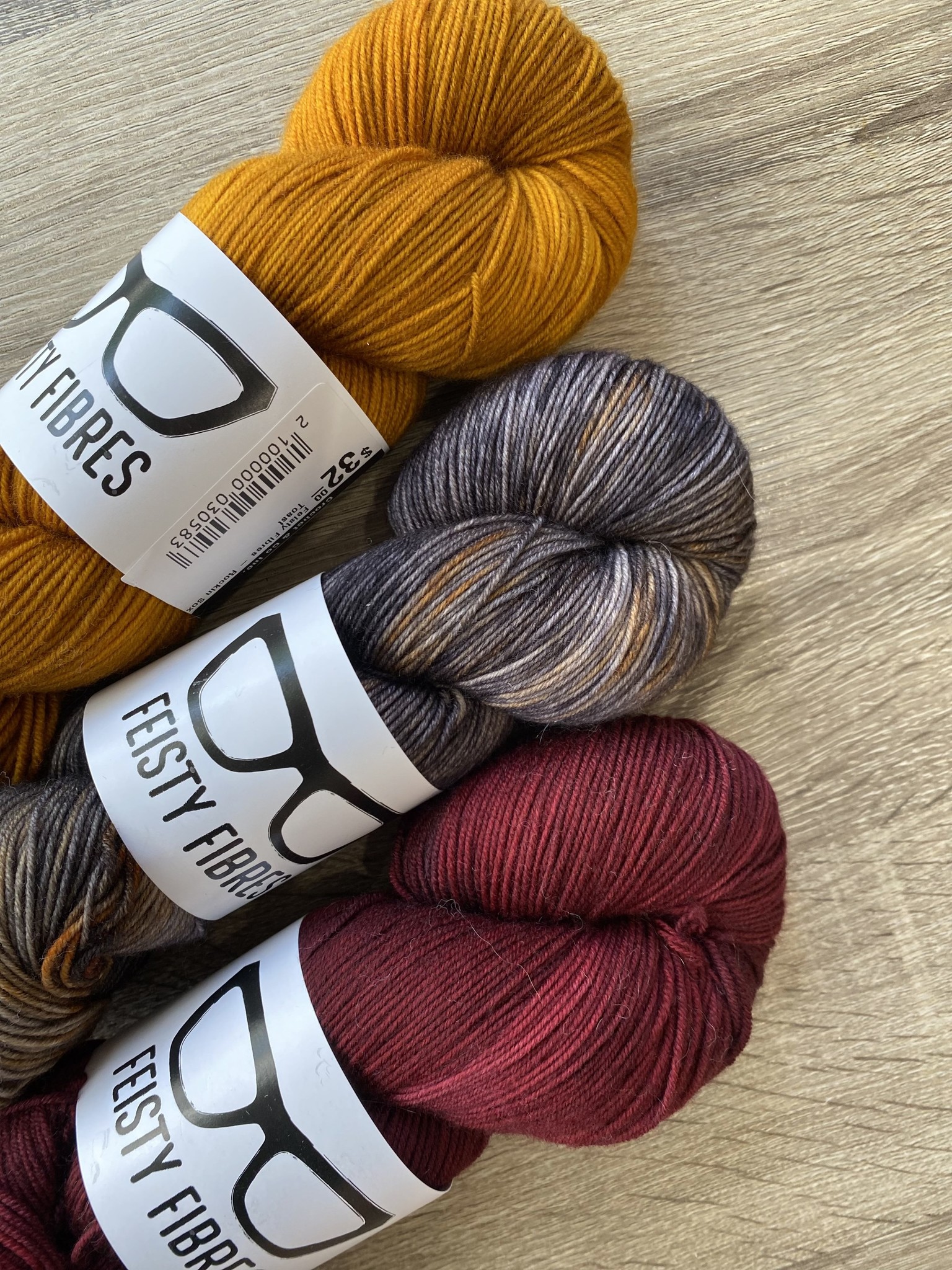 Arts Textiles Témiscouata, Emily C Gillies